It's almost disgusting how addicted I am to The Binding of Isaac. In fact, 9 out of 10 times that you catch me on Steam, that is probably what I'm playing. My total time dwarfs my time spent with any other Steam game. The title of Platinum God is within my reach as I have completed the game's hardest challenges with every character. Best of all, I have no regrets. Why? Because The Binding of Isaac is awesome, and for a fan like me, it's about to get even more awesome.
The reason is, Edmund McMillen made official statements over Twitter, confirming that after small snippets of him talking sneakily with Microsoft and Sony (I imagine him cloaked, jumping across rooftops, to reach the appropriate window of each's gothic themed tower), that The Binding of Isaac is coming to consoles. Oh happy day.
Without a doubt, The Binding of Isaac will control much better on consoles, and being the stubborn person I am, never tried attaching a 360 controller to my PC. I've meticulously mastered the ways of the WASD, and now, I'm going to get to start fresh, from the beginning in a new, improved version of the game! And I'm super ecstatic.
But the news got me to sit down and contemplate. While I love the game from head to toe, there are some things I'd really hope to see in this console upbringing. So I sat down, compiled a list, and here is what I came up with:
Definitely Less Glitches: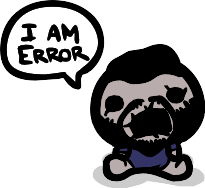 Any Isaac player is familiar with the games ridiculous contortions of it's own reality. I'm talking about glitches, and tons of them. In fact, Isaac continues to be updated on a regular basis to fix the plethora of errors, and many times these updates just create more and more errors. Without warning, in game secret rooms would disappear. A character could be glitched into immortality by chance when spending too many hearts in the devil room. Also, I'm pretty sure when the game tells me it is time to fight War, that it is not time to fight Conquest.
Honestly, I'd be willing to wait longer in order to play a more reliable version of The Binding of Isaac. Also, keeping in mind that updates can be more of a hassle on consoles than PCs, updating at the frequency that the game does could be actually pretty difficult. Let's just take the time to craft the ultimate Binding of Isaac experience.
The PS3 and PS Vita Fix-ins:
McMillen has not made a comment either way, but come on, The Binding of Isaac is the perfect game to take advantage of the latest things that Sony is trying to push in their console arena. In fact, Sony has already said before that they want The Binding of Isaac. There are numerous things that could make a PS3 version of the game probably the most amazing thing ever.
Sony's recent Cross-Save mechanics are surfacing in games like Sly Cooper: Thieves in Time, and they would be perfect for The Binding of Isaac. Imagine playing a round at home, then clicking a button and transferring that run over to your Vita to take on the go. In addition, the game could save your progress between PS3 and Vita versions of the game. Unlock Judas on the go, and come home and play as Judas right on your console. It would all be very beneficial to the game.
Not to mention that The Binding of Isaac would be a perfect game to add to the Vita's arsenal. It is an insanely addictive pick-up and play experience that I would love to play anywhere. It easily competes with your standard mobile fare as a hardcore, yet still easily playable alternative for gamers like myself. And hey, throwing in Cross-Buy wouldn't hurt either.
Sandbox Mode:
Sandbox modes are awesome. The opportunity to play how you want with no restrictions. That being said, The Binding of Isaac easily has an opportunity for an awesome Sandbox mode.
Imagine a mode where you get to select one of each type of power up, in order to mix and match, and then be tasked with completing the game with your new set-up. A lot of the fun of Isaac is trying out new combinations of items, though this can be diluted by chance, so why not have a mode where you can simply try out whatever combination you want? It would be an awesome extra mode.
More of Everything:
In Isaac, you can never go wrong with more. And I want more. Much more. More clever and interesting items, more enemies, more bosses, more characters, everything. Luckily, according to McMillen I will be getting my wish.
There are so many cool new items that could be added to enrich the experience.
Maybe a new character that plays entirely differently than anything we've seen before. Maybe several. I really can't think of anything that could go wrong.
An In-game Item Manual:
Ever had an item that you wanted to look back and see what it did? I know I have. A built in encyclopedia of items could change that. Of course the manual only updates when you first encounter a new item, but it would be insanely useful for quick reference in game.
Preferably, you could access the manual by simply pausing the game. This will allow players to plan out their strategy by reminding themselves what certain items dos, so to make a strategic choice as to whether or not this item will help or hinder their run.
Boss Drill Mode: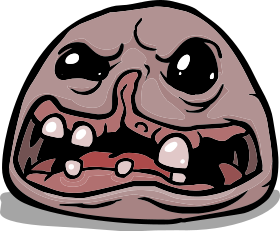 Returning to the promise of new modes, the idea of a Boss drill mode sounds incredibly fun.
In this mode, you will be given a random assortment of items. From then you will have to drill against boss after boss, ultimately leading up to Mom's Heart or beyond. Beating each boss will give you maybe the choice of 1 of 3 items that will appear, making it more fair. In addition, defeating a boss would automatically give you a health up. However, health ups should still have a chance of appearing as an option, just in case the player wants to keep the same loadout, and just wants to increase their health.
Completing these modes should also net you extra achievments, and items. Yes, requiring you to complete them for the platinum. It would be too much fun.
Leaderboards:
Leaderboards are obligatory for Xbox 360 downloadable games, but not for PS3 ones. However, I think given the opportunity, the game should include them.
What would be included on them you ask?
The leaderboards could track how fast you completed the game. It could even track how far in you died. The goal would be to best your friends by beating the entire game the fastest, or just to get the farthest if you are terrible. World leaderboards would be populated with Isaac masters who would come together to try to be the best Isaac player in the world.
It is sort of obscure, but in this context, The Binding of Isaac would indeed benefit from leaderboards.
If even some of these ideas are implemented in the remake of The Binding of Isaac, I would have no choice but to love this amazing game even more. Do you agree with my list? What would you add to The Binding of Isaac on consoles? Leave a comment below.