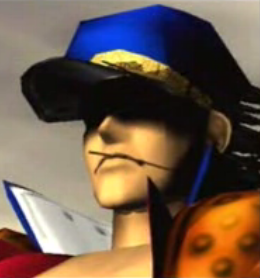 The ultimate crossover RPG (sorry Cross Edge) is already going to be packed to the brim with astounding characters. In super happy fun news, even more characters have been announced.
From the Capcom corner comes Kabun/Servbot from the Megaman series and Tron. From the Sega corner comes Bahn from the Sega Saturn's Fighting Vipers. Lastly, Namco Bandai enters the kitchen with Reiji Arisu and Xiaomu from PS2 crossover Namco x Capcom.
In similar news, it has been confirmed that the opening for Wind Waker will be played by Yoko Takahashi, and will be featured in the game.
The game has no confirmed release date and will be on 3DS. You excited? Comment below. Please and thanks.